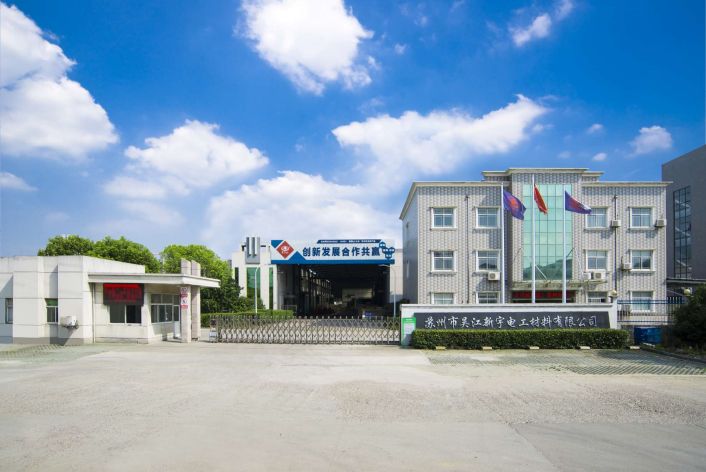 Xinyu is a UL certified enterprise combining industry and trade. Founded in 2005, after nearly 20 years of unremitting research, Xinyu has become the top five Chinese supplier for export. Xinyu brand enameled wire is becoming a benchmark in the industry, enjoying excellent reputation in the industry. At present, the company has more than 120 employees, a total of 32 production lines, with an annual output of more than 8000 tons and an annual export volume of about 6000 tons. The main export countries include more than 30 countries, including Thailand, Vietnam, Malaysia, Indonesia, Türkiye, South Korea, Brazil, Colombia, Mexico, Argentina, etc., including transformers and motors of many world famous brands.
The company is committed to producing enameled wires of various specifications (0.15mm-6.00mm) and temperature resistance grades (130C-220C). Its main products include enameled round wire, enameled flat wire, and paper wrapped flat wire. Xinyu has been continuously exploring and researching, and is committed to the research, development, and production of high-end winding wires.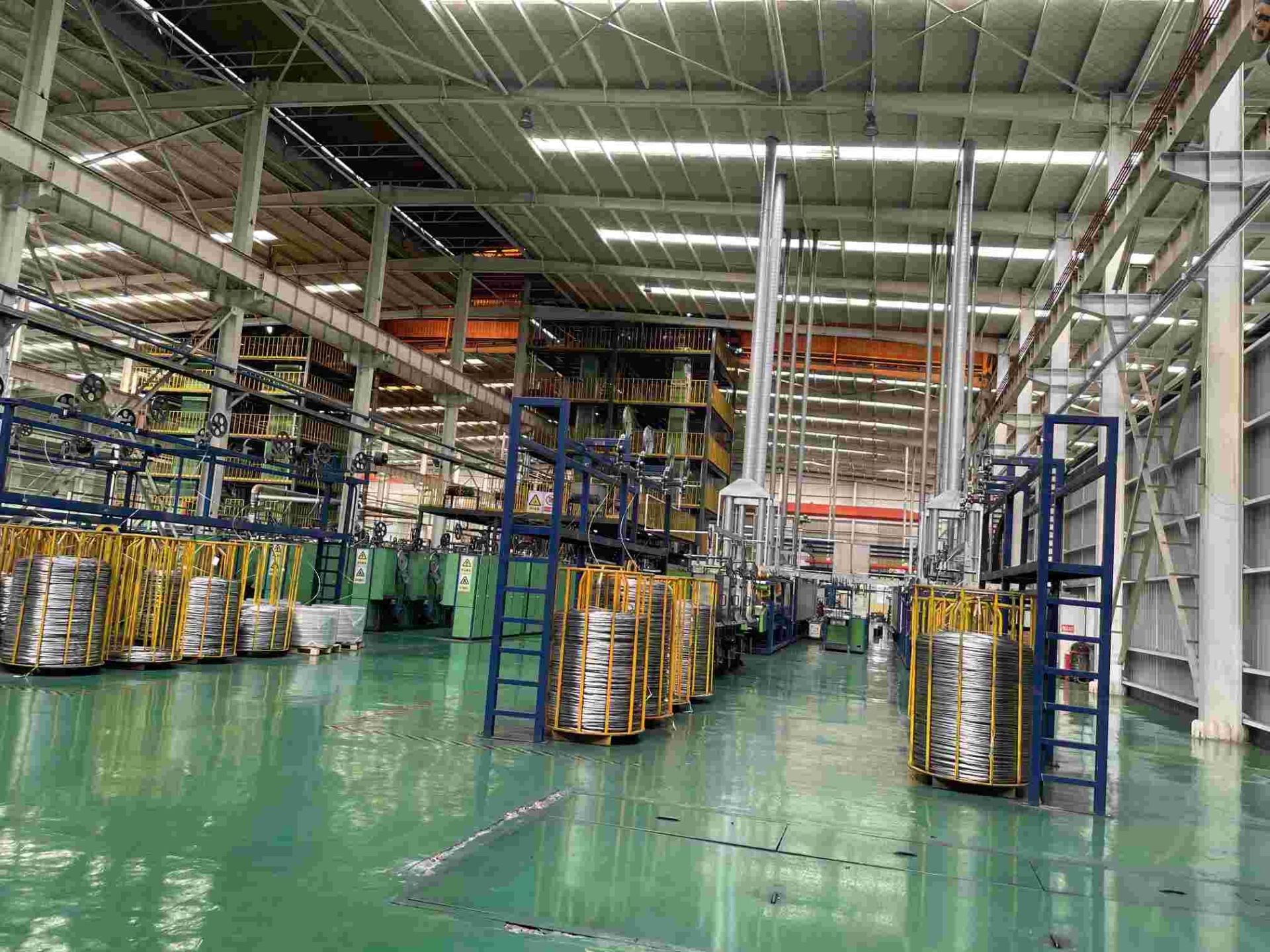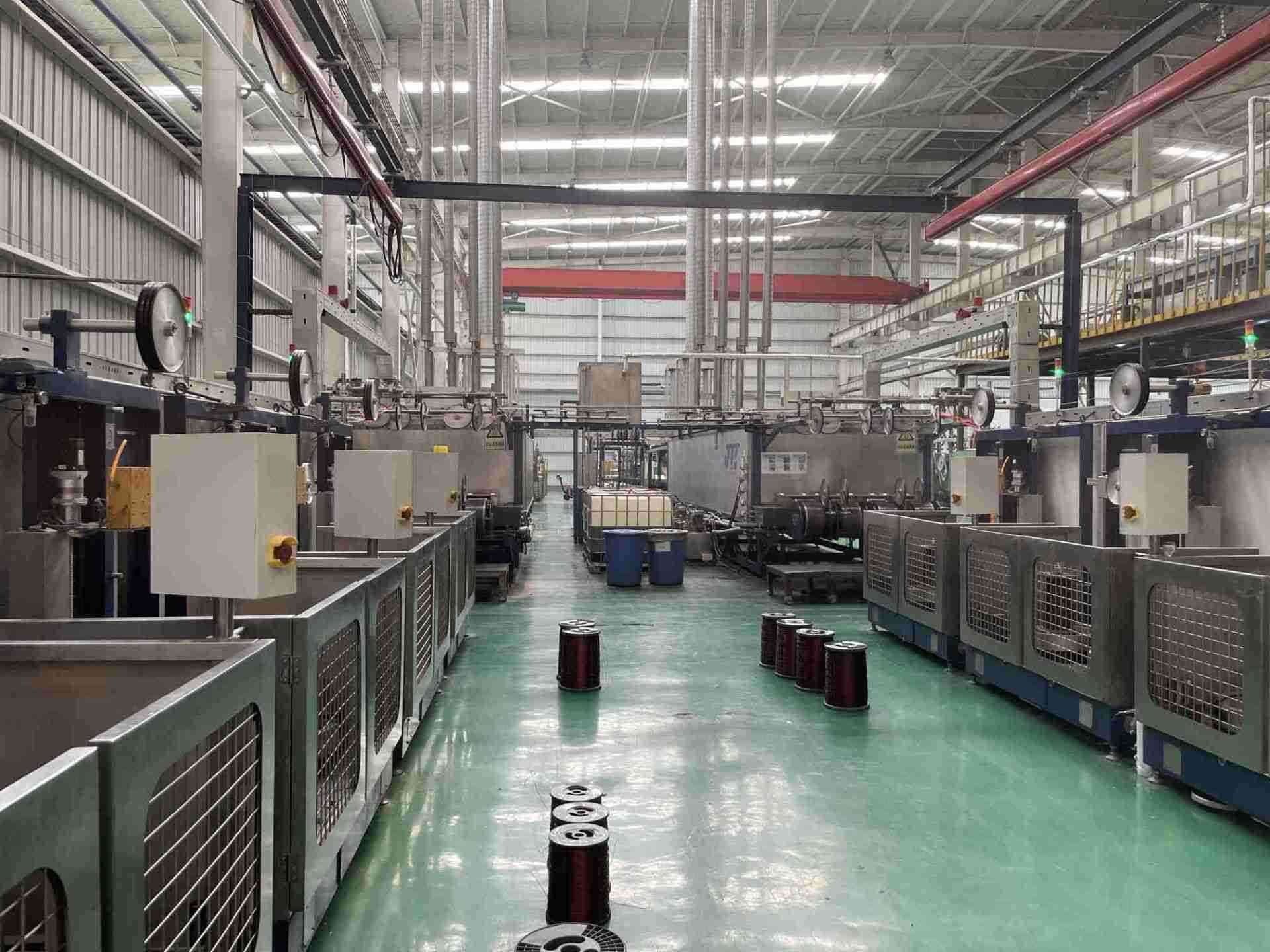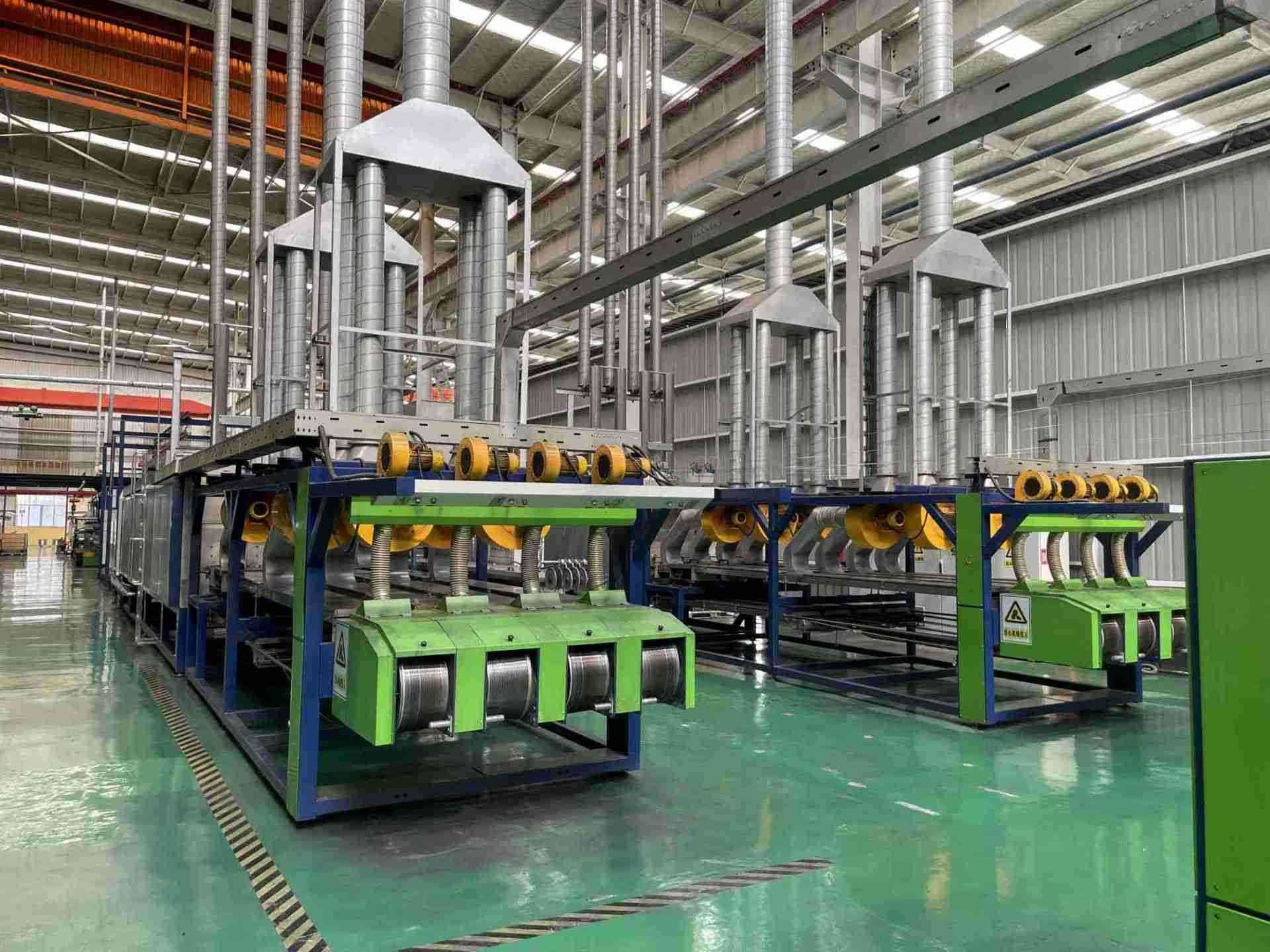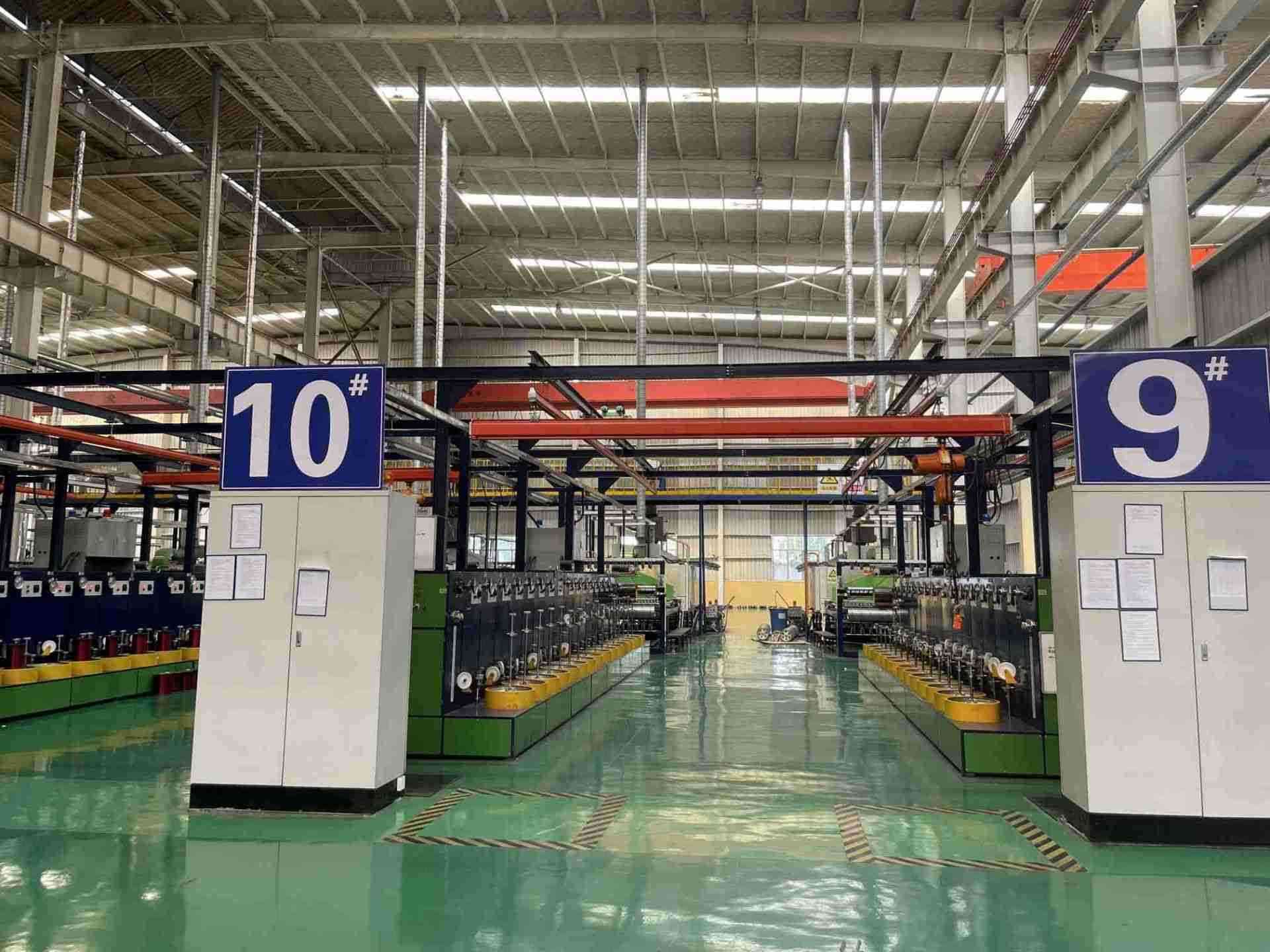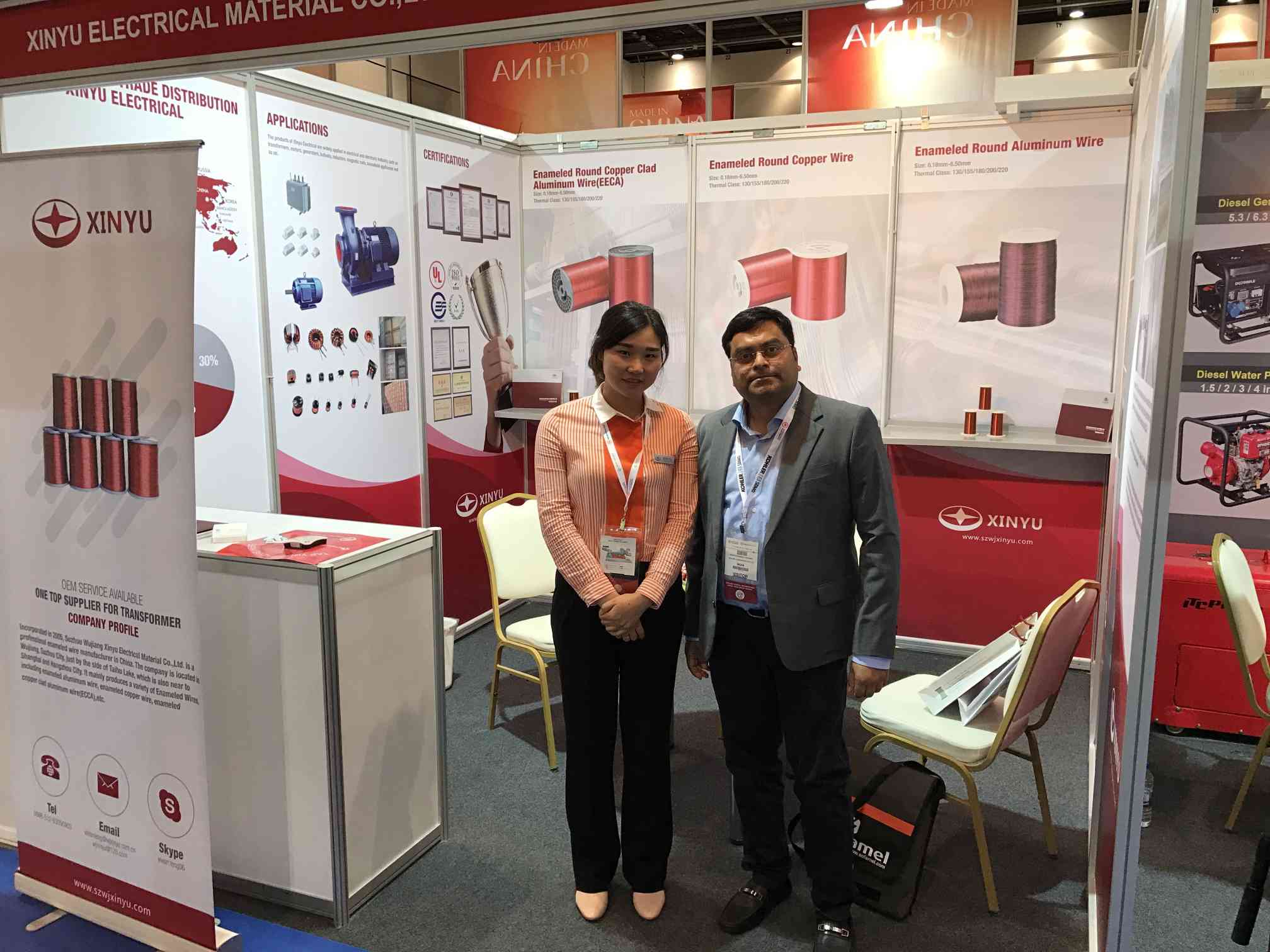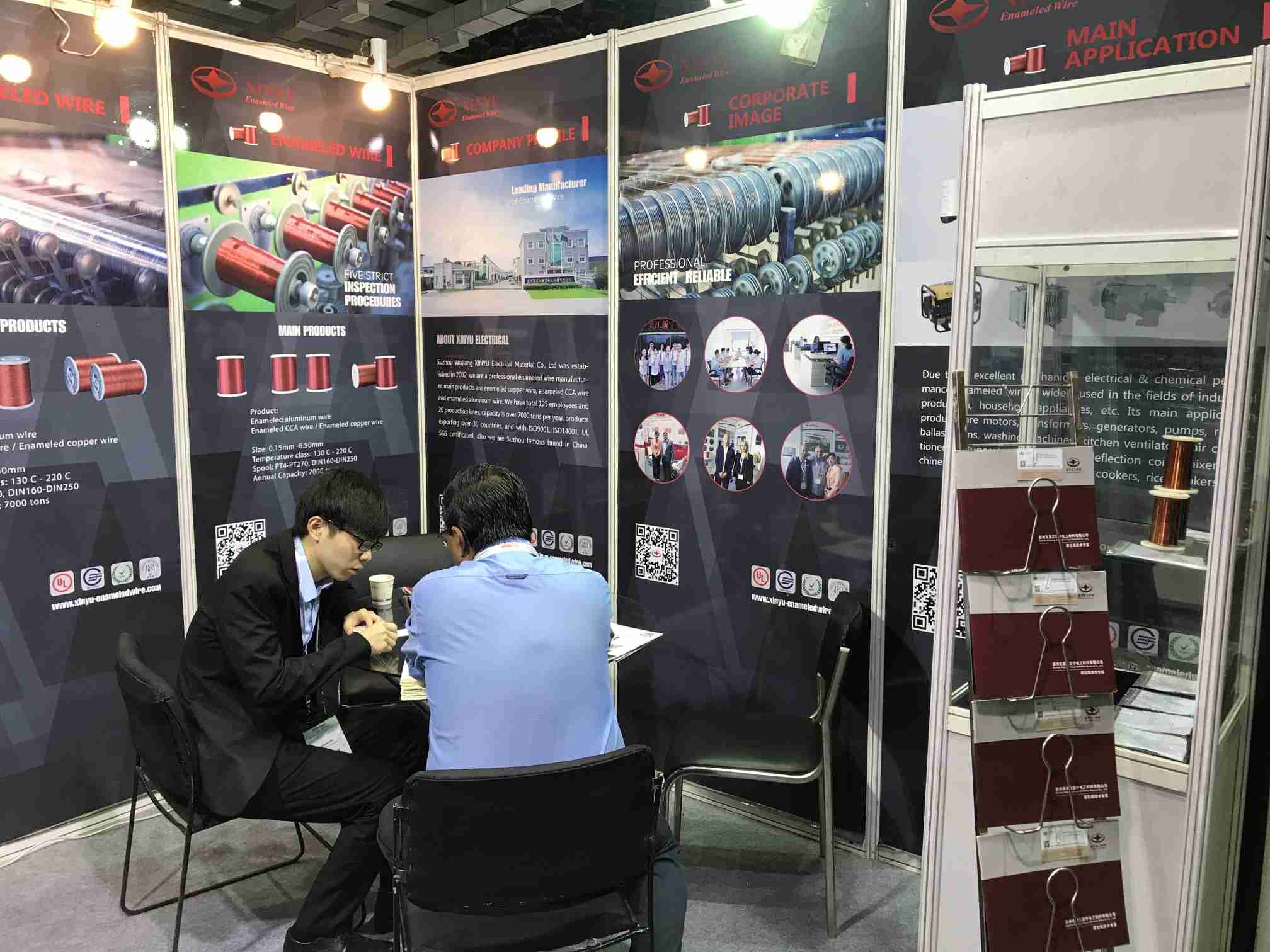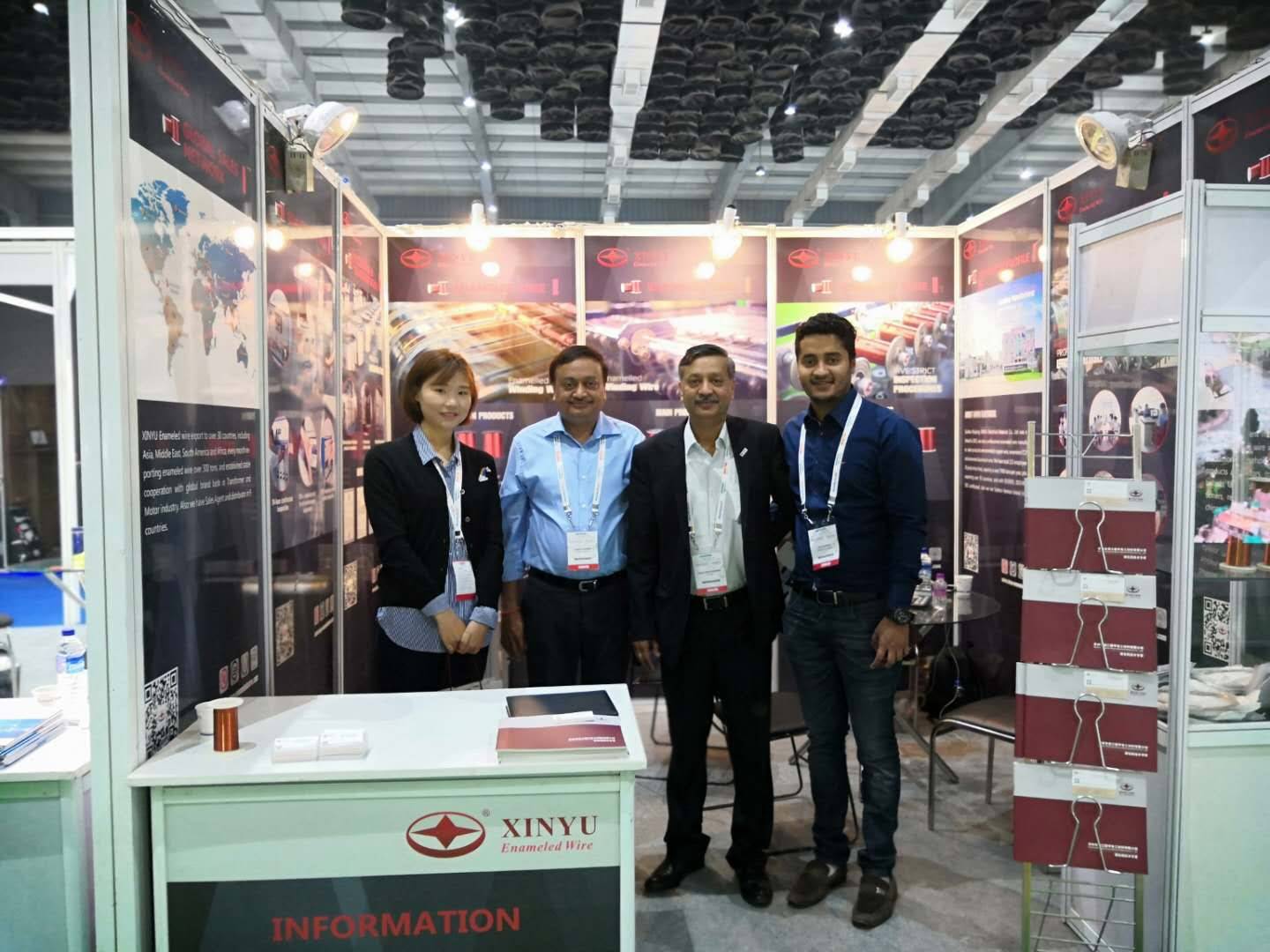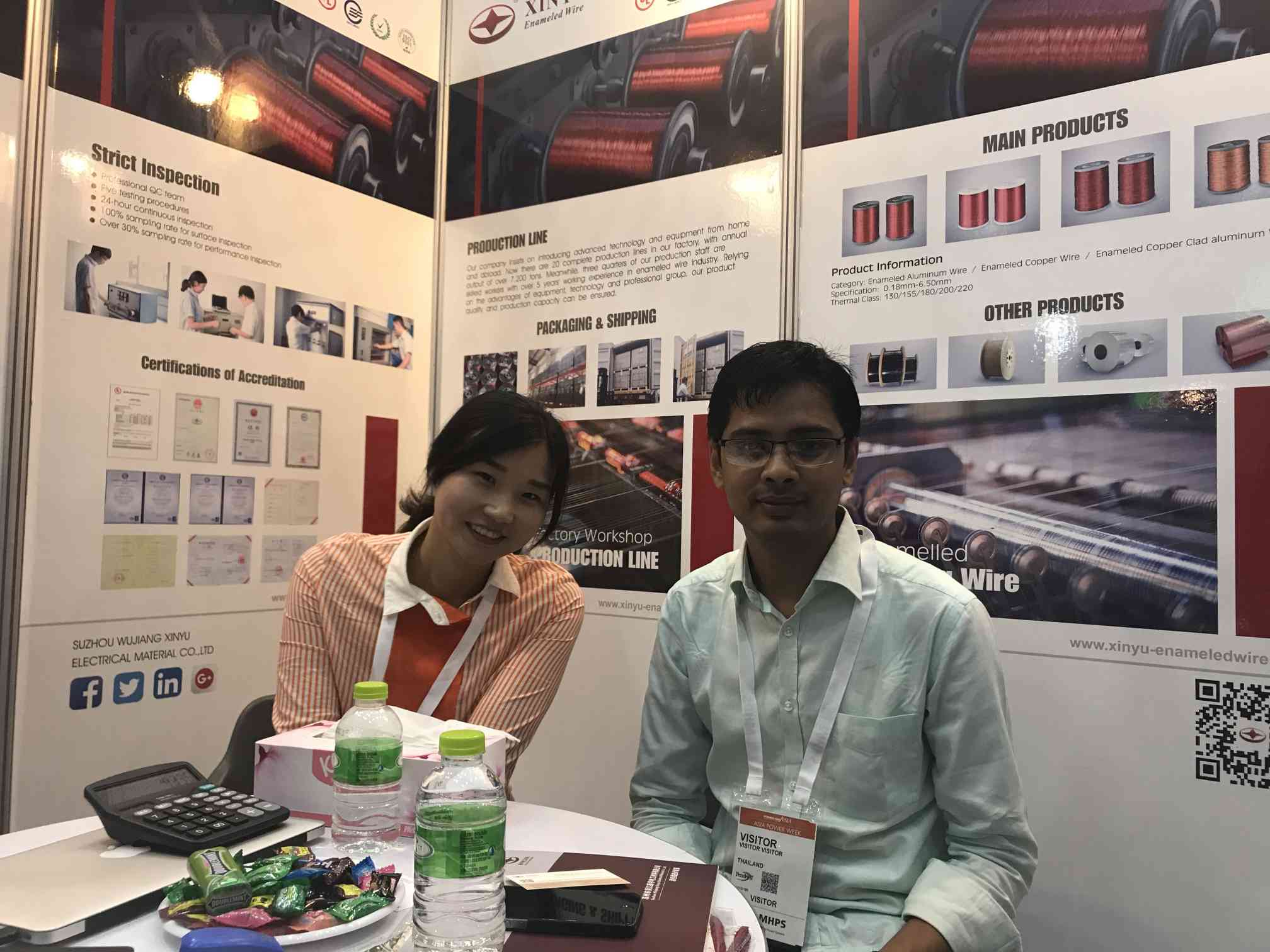 1) Customization: We have a strong technical team and a wide range of specifications, which allows us to not only produce according to national standards GB/T and international standards IEC, but also arrange production according to customer specific requirements, such as specified paint film thickness, BDV requirements, pin hole restrictions, and so on.
2) Quality control: The company's internal control standard is 25% stricter than international standards, ensuring that the winding wires you receive are not only up to standard, but also have excellent quality.
3) "One stop procurement point for transformer factories: We integrate the raw materials required by transformer factories with low MOQ, greatly reducing the procurement cycle and cost of raw materials for transformer factories, and also ensuring product quality".
4) Cost: In the past decade, we have spent a large amount of money on the implementation of two-year technical updates and modifications to all production lines. Through the transformation of the machine furnace, we have achieved a 40% savings in electrical energy consumption, significantly reducing production costs.
5) Quality: The transformation of the original production line also ensures the stability and excellence of product quality. The enameled wire produced by Xinyu is far higher than the national standard, and the new mold painting equipment introduced has also met the needs of the high-end market, gaining widespread recognition in the market.
6) Testing: Xinyu has a complete set of online testing equipment, and eight inspectors conduct five in-process tests on the product, including inspection of aluminum rod, checking within wire drawing, inspection of conductor before enamelling, and the surface and enamel thickness within enamelling, And complete testing of the final product (voltage BDV, electrical resistance, pin hole, tensile strength, solution test, heat shock, elongation).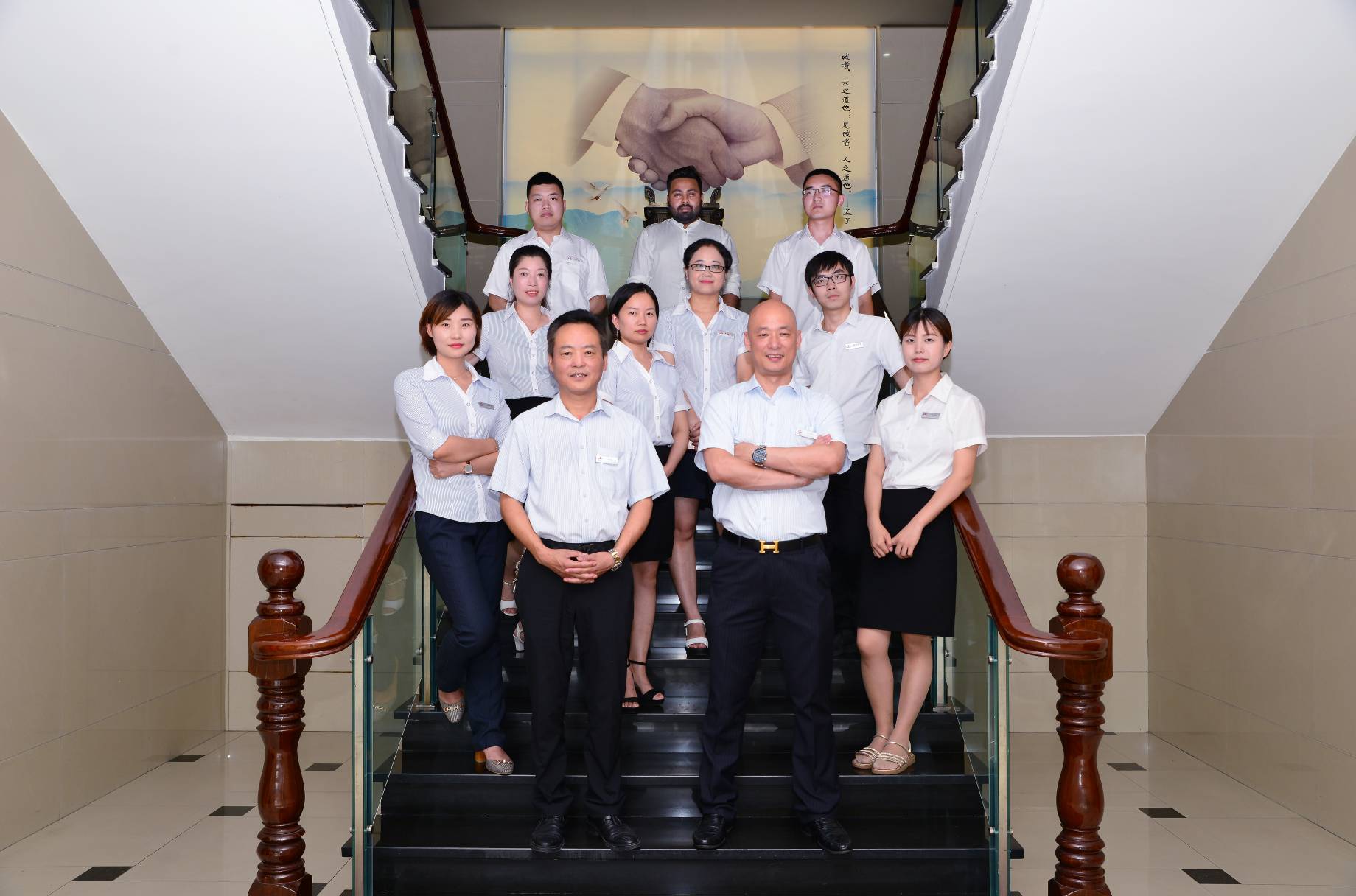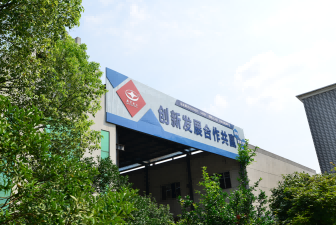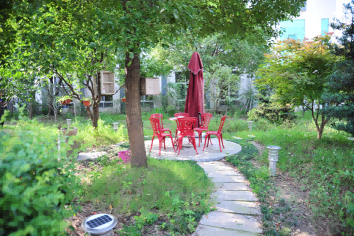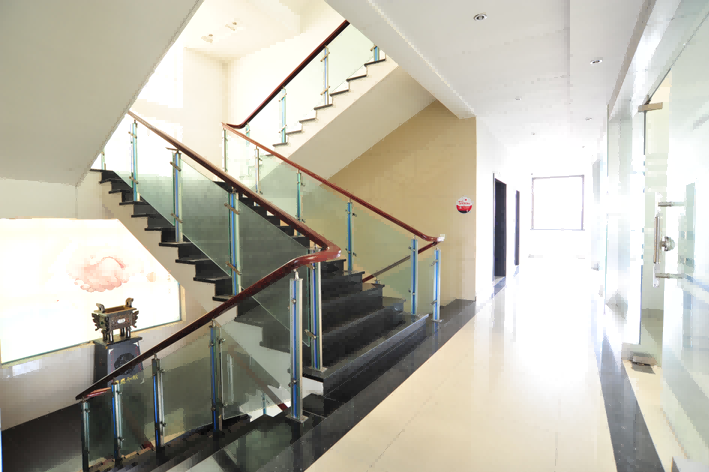 7) Delivery time: Our annual production exceeds 8000 tons, and we have a strong inventory of nearly 2000 tons. The delivery time for a 20GP container is only 10 days, while a 40GP container is 15 days.
8) Low order quantity: We understand and accept a small trial order.
9) Free sample testing: We provide 2KG of free samples of enameled wire for customer testing. We can send them within 2 working days after confirming the model and specifications.
10) Packaging: We have a sound design scheme for container pallets, which can not only maximize freight cost savings, achieve maximum container capacity, but also ensure that goods are fully protected during transportation to avoid collision.
11) After sales service: We produce 100% compensation for the enameled wire. If the customer receives any quality problems with the enameled wire, they only need to provide labels and pictures of the specific problem. Our company will reissue the same amount of enameled wire as compensation. We have a zero tolerance, all inclusive solution to quality issues, and do not allow customers to bear losses.
12) Shipping: We are very close to the ports of Shanghai, Yiwu, and Ningbo, which only takes 2 hours, providing convenience and cost savings for our exports.